In November of 2017, I started my own single-person salon and DOUBLED what I previously made at the old salon. DOUBLED. I even met two celebrity hairdressers that I greatly admire–Ted Gibson and Jason Backe. I followed them to Hollywood for the exclusive "Starring Launch Party" for Ted Gibson's new product line. While I was there I was candidly asked by Ted and Jason if I would join them for New York Fashion Week. I did, and since then have participated in over 30 runway shows.
Sarah Whiting
Founder, Head Stylist, CoolSculpting Consultant.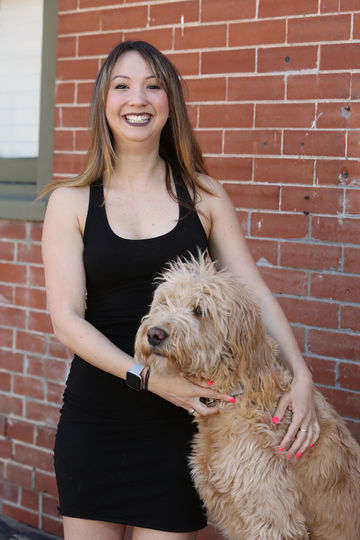 I then decided to move out of my small studio and open a small CBD boutique and salon, where I now reside. I work with two other hairdressers who I view as a family–one in which is a national educator for Paul Mitchell and is pretty freaking good at it! I decided to name my salon Merlan (Merlan is Whiting in French and also means Hairdresser). We turned a profit the first year–almost always maxed out with clients but will always make room for more–and continue to grow mentally and physically. We keep learning the latest and greatest styles and techniques as well as staying educated in fashion and runway. I love my new home and I'm going to make sure we keep growing. It's sure crazy where life takes you sometimes.
Community-Oriented Salon Professionals
With a history of over 15 years in the Denver beauty industry, Sarah Simon started Merlan Spa – one of the most renowned boutique, salon and spa. Sarah opened her doors with a big dream: to create a safe place for colleagues to join her every day and to create a community of hair professionals who can come together and help clients feel and look their best. As a result, Sarah has built a strong salon team that operates like a family to both its clients and each other.
Women's and men's cut, beard trim, straight razor shave
Balayage, Retouch, All Over Color, Full and Partial Highlight, Platinum Card and Retouch, Base and Gloss, Corrective Color
Event and Bridal Style. You come to us or we can come to you!
We are balayage, color, highlight, extension and hair-cutting specialists that will work to discuss the desired color, cut and length that is best suited for you!
Our Promise


With out commitment to continuing education and love of sharing our expertise and knowledge, we use only the finest beauty products available today! Schedule your appointment today and let us exceed your expectations!